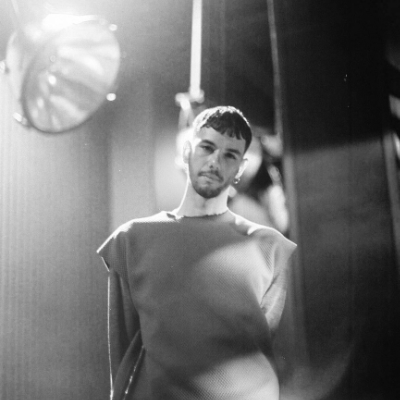 Pedro Marum
Artist, curator, writer and DJ | Berlin [DE] | Lisboa [PT]
Rooted between Berlin and Lisbon, Marum's unashamed worship sessions of hypnotic, acidic techno, thoughtfully binding fast-paced rave beats with meditative soundscapes, have been spreading throughout the globe. One of the instigators of the queer rave Mina (Lisbon), co-founder of the label and artist agency Suspension (Lisbon/Berlin), and active participant with various cultural projects related with queerfeminism and club politics, Marum's artistic signature moves entire communities and floors.
Pedro Marum is as an artist, curator, writer and DJ based in Berlin. In their practice Marum explores the relation of digital technologies in gender, queer and feminist politics, having particularly focused on cybernetics, surveillance and capture technologies, clubbing culture and alien-phenomenology.
Marum is the initiatior of Rabbit Hole in 2011, a Lisbon-based collective and artistic platform of creation, experimentation, and curation. Between 2010 and 2015 they were a film programmer and producer at Queer Lisboa – International Queer Film Festival, as well as the co-curator of the section Queer Focus together with Ricke Merighi, a research program for the expansion of the term "queer" through the exhibition of films, installations, and performances. They were a guest curator at SPEKTRUM, in Berlin, an art space of intersection between art, science and technology, where in 2016 Marum has initiated the XenoEntities Network (XEN), a community platform with monthly programs that debate the intersection and impact digital technologies on gender, queer and feminist politics.
As a DJ, marum is the initiator, booker and resident of mina, a techno party for gender and sexual liberation and hosts VANTABLACK, a monthly show they host at Rádio Quântica, for which they invite DJs, producers and promoters to play music and to debate gender politics and feminism in the electronic music and clubbing scene.