Festival für Urbane Lichtkultur – Festival for Urban Light Culture
22.-30. November 2019
Yaam, Holzmarkt, Tresor e.a.
Künstler | artists:
Arthur Hüsken & Sofia Trautmann | Anke von der Heide & Fanny Perineau | Carolina Levy | Jan Wichert | Juan Mirson & Konstantin Klaas |  Martin Gräff | Mathai Hoffstiepel | Michael Jurisch | Olivia Micu | Patrick Tobias Fischer | Phyllis Josefine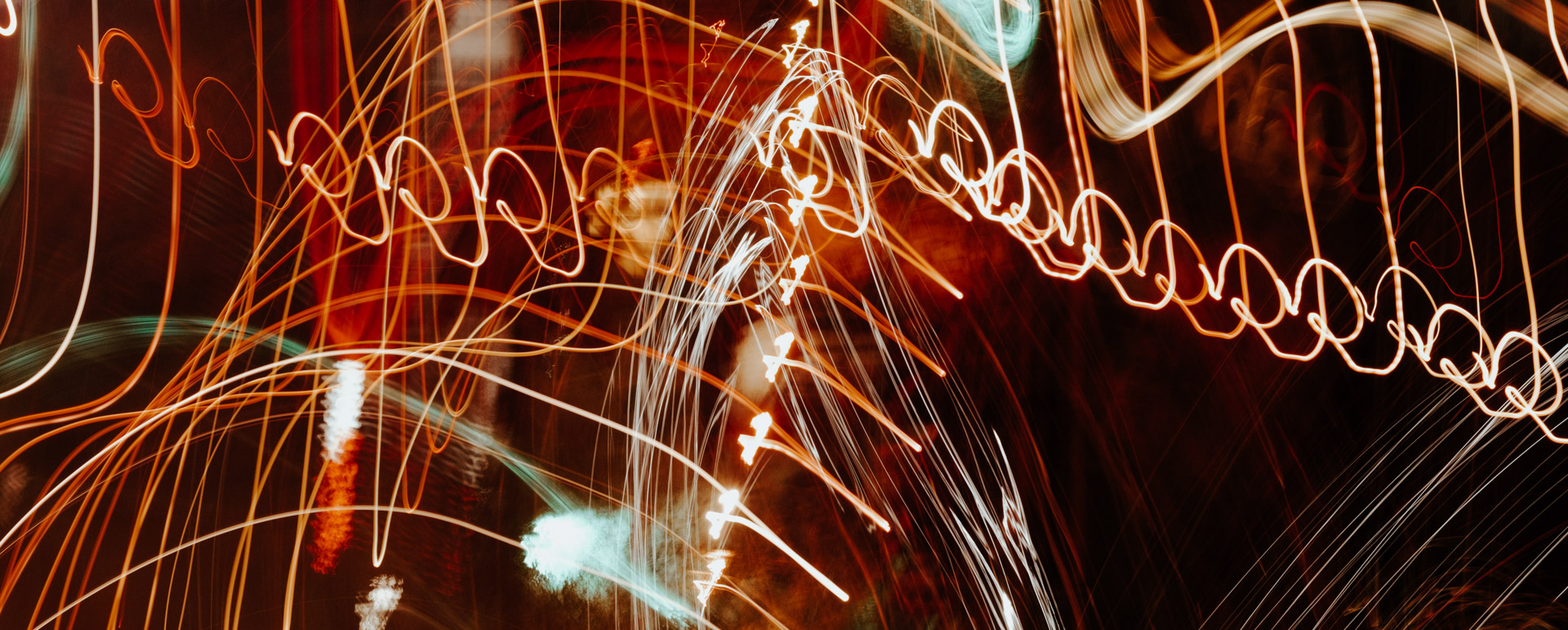 Das "Festival für urbane Lichtkultur" betrachtet vom 22. bis 30. November 2019 das Thema "Licht" aus verschiedenen Blickwinkeln der Nachtkultur. Es entstehen nicht nur Raumexperimente rund um die "Stadt Nach Acht" Konferenz im Berliner Club YAAM, das Festival beschäftigt sich überdies mit aktuellen Licht-Themen der Stadt und Stadtgesellschaft in der Nacht. Neue Technologien aus der Eventtechnik, Sensorik, Steuerungstechnik bis hin zur Augmented- oder Mixed-Reality sind Bestandteil der einzelnen Ansätze, die sich mit dem clubkulturellen und nächtlichen Kontext auseinandersetzten. Zudem werden aktuelle Konzepte audiovisueller Kunst und die Wechselwirkung von Licht und Musik im Raum neu verhandelt und umgesetzt. Vorgestellt werden Arbeiten und Positionen internationaler Lichtkünstler*innen. Die Initiative "Gather Around Light", aus deren Workshops zum Projekt "Licht Erleben" einige der Kunstwerke hervor gegangen sind, beteiligt sich als Partner am "Festival für urbane Lichtkultur". Mit interaktiven Formaten, stadträumlichen Interventionen, Workshops,Performances und einer Ausstellung erfolgt eine transdisziplinäre Auseinandersetzung, um das Material Licht.
English
From the November 22nd – 30th, 2019, the "Festival for Urban Light Culture" will take a closer look at "light" from varying perspectives within nightlife culture. Not only will we create space experiments around the "Stadt Nach Acht" conference at the Berliner club YAAM, but we will also be busy discussing current light themes in the city and urban nighttime society. New technology – from event, sensory and control technologies to augmented or mixed realities – are integral parts of the separate approaches which are dealing with the club-cultural and nocturnal context. Furthermore, current concepts for audiovisual art and the interaction of light and music are being newly negotiated and implemented. The operations and positions of international light artists will be presented. The initiative "Gather Around Light" – out of whose workshops surrounding the project "Experience Light" some of these works of art have arisen – are taking part in the "Festival for Urban Light Culture". With interactive formats, urbanistic interventions, workshops, performances, and an exhibition, a transdisciplinary examination of light as a material will be made.
Further information/ Weitere Informationen: Urban Lightculture und Gather Around Light.

special events during the festival / conference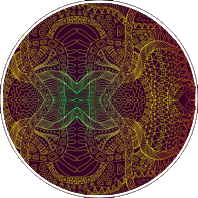 Psychedelische Erfahrung mit Licht
Psychedelic experiences with light
22.-30.11.2019
Yaam | An der Schillingbrücke 3, 10243 Berlin
Beteiligte | participants:
Dr. Engelbert Winkler | Mag. Sigrid Pearce | M.Sc. Johanna Kemmerer
Lucia N°03 ist ein Lichtinstrument, welches durch ein Wechselspiel aus Konstant- und Flackerlicht bei geschlossenen Augen eine psychedelische Erfahrung ermöglicht. Die Lichtreisenden erleben eine intensive Farb- und Formenwelt, welche individuell und situativ variiert. Lucia N°03 induziert einen hypnagogen Zustand, ein Bewusstseinsstadium zwischen Schlafen und Wachsein.
Die Wirkungen des Lichtinstruments Lucia N°03 wurden bereits in einigen Studien untersucht. Buchner (2015) beschreibt eine Steigerung der Kreativität und des problemlösenden Denkens. In einer EEG-Studie konnte eine Änderung der Hirnaktivität hin zu einer tiefen Entspannung festgestellt werden (Schwartzman, 2015). In einer weiteren Forschungsarbeit stellte Schwartzman (2018) Parallelen zwischen dem Erleben während einer psychedelischen Drogenerfahrung und einer Lichtsession mit Lucia N°03 fest.
Ob es nun darum geht, die Schönheit des Erlebnisses als psychedelische Erfahrung zu genießen, die eigene Gesundheit zu optimieren oder um zu meditieren, die Intention bleibt jedem selbst überlassen. "If you want to find the secrets of the universe, think in terms of energy, frequency and
vibration." (Nikola Tesla)
Voraussetzung Teilnehmer*innen
Die Hypnagoge Lichterfahrung mittels Lucia N°03 erfolgt aus eigenem Interesse. Personen unter 18 Jahren, Schwangere und Personen mit einer Stroboskop-Unverträglichkeit – z.B. aufgrund von psychischen Erkrankungen (Psychosen, Angsterkrankungen etc.) oder medizinischen Problemen wie etwa Neigung zu Anfallsleiden (Epilepsie etc.) – sind von der Anwendung ausgeschlossen. Man soll sich psychisch und physisch in einem guten Zustand fühlen.
Die Lichtsessions finden auch während der Stadt Nach Acht Konferenz statt. Zeiten während der Konferenz:  Do 28.11. : 11:00 – 14:00 h, 19:00 – 22:00 h | Fr 29.11.: 11:00 – 14:00 h, 19:00 – 22:00 h  | Sa 30.11. : 17:00 – 20:00 h. Weitere Zeiten auf der Festivalsseite Urban Lightculture
Weitere Informationen über das Projekt gibt es hier und hier.
English
Lucia N°03 is a light instrument which produces a psychedelic experience through the interplay of constant and flickering lights on closed eyes. The light traveller experiences an intense world of colors and forms, which varies between the individual and the situation. Lucia N°03 induces a hypnagogic state of consciousness somewhere between sleeping and waking. The effects of the light instrument Lucia N°03 have been researched in a number of studies. Buchner (2015) describes an increase in creativity and problem-solving thinking. In an EEG study (Schwartzman, 2015), a change in brain activity towards a deeply relaxed state could be identified. In another research paper (2018), Schwartzmann also discovered parallels between the effects of a psychedelic drug experience and a light session with Lucia N°03.
Whether it's about enjoying the beauty of the experience in a psychedelic fashion, optimizing one's own health or for purposes of meditation, the intention is completely up to the observer. "If you want to find the secrets of the universe, think in terms of energy, frequency and vibration." Nikola Tesla
Requirements for Participation
The hypnagogic light experience with Lucia N°03 must take place out of your own interest. People under the age of 18 years, expectant mothers and individuals with an intolerance for stroboscopic lights – for example due to mental illness (psychosis, anxiety disorders, etc.) or medical issues such as a tendency towards cerebral seizure disorders (epilepsy, etc.) – may not partake in the procedure. Participants should feel that they are mentally and physically healthy.
The light session will also be taking place during the Stadt Nach Acht conference. Opening hourss during the conference: Zeiten während der Konferenz: Thu 28.11. : 11am – 02pm, 7pm – 10pm | Fri 29.11.: 11am – 02pm, 7pm – 10pm | Sat 30.11.: 5pm – 10pm. More infos on further opening days can be taken from the festival website Urban Lightculture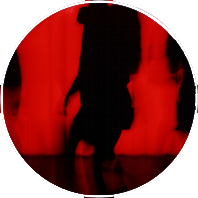 Club Light Wave
23.-24.11.2019
Holzmarkt [Artistenhalle] |Holzmarktstr. 25, 10243 Berlin
Licht nicht als effekthaschendes Element zu begreifen, sondern als Unterstützung um sich besser in die Musik oder in seine Emotionen einzufühlen, war der Antrieb dieses Projekt zu entwickeln. So baut sich in dieser besonderen Tanzsession das Licht zusammen mit der Musik langsam und behutsam zu einem Peak auf um dann schließlich wieder in Stille zu Enden. Die Tänzer erwartet eine angeleitete Welle von ca. 60 Minuten Dauer, in der sie sich tiefer einfinden und im Idealfall völlig hingeben können. Getanzt wird ohne Schuhwerk. Musik und Licht begeben sich hier in einem atmosphärischen Wechselspiel.
Anmeldung hier!
Musikgestalter: Alma Linda | Samar Habibi | Oliver Euchner
Konzept: Edwin Smida
Lichtgestalter: Edwin Smida | Xenorama | Lukas Runge | Lukas Riffel
Supervisor: Anke von der Heide | Wolfgang Kerner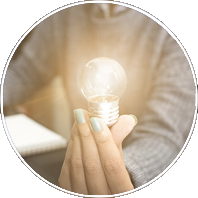 Women Working With Light : Meetup
27.11.2019 | 7 pm
YAAM An der Schillingbrücke 3, 10243 Berlin
english
The group "Women Working With Light" is an open community to discuss, to research and to improve the visibility of women that work with physical light as material or medium. Around the LICHTCAMPUS Wismar 2019, the idea emerged to link, to co-operate and to reflect on gender-related aspects of professions that refer to light in fine arts and lighting design, architecture and engineering, media and sciences.
We invite you to the 3rd meetup, whichwill begin at 19:00 with a tour guided by artists from the "Festival for Urban Light Culture". Our special guest is Anna Biermann of the German Women's Council, and honorary director of the "Women in the Engineering Profession" for Berlin and Brandenburg; part of the member association VDI e.V. She will inform us about her work, about how women can network more efficiently, and about what we can do to ensure our female network is functioning properly.
You can sign up for the meetup here: Link.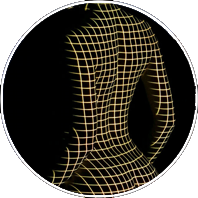 Reflect – Cognition : Performance
27.11.2019 | 6:30 – 7:30 pm
28.-29.11.2019 | 5-7 pm
YAAM An der Schillingbrücke 3, 10243 Berlin
"Reflect-Cognition" wurde umgesetzt mit Unterstützung von Denise Bischof im Rahmen der AURORA School for ARtists, HTW Berlin.
Grafik, elektronische Musik, Gesang, Medienkunst, bemalte Kleidung – das facettenreiche künstlerische Werk von Phyllis Josefine alias dvdv (gesprochen "dada") verbindet sich zu einem eigenen synästhetischen wie interaktiven Kosmos. Durch ihre Experimentierfreudigkeit zwischen analoger und digitaler Welt ist die Künstlerin gewissermaßen prädestiniert für Augmented Reality, durch die sie all ihren kreativen Output in einer vielschichtigen Arbeit bündeln kann. Im Dunkeln getragener Kleidung kommt Josefines Augmented-Reality-Kunst eine zentrale Rolle zu. Mit hierfür eigens entwickelter reflektierender Textilfarbe bemalt sie Mäntel, die sich durch die App gesehen zu einer weiteren, jedoch nun virtuellen Hülle entfalten. Diese besteht aus individuellen Visuals und Tracks von dem unveröffentlichten Album "What is the opposite of ambivalence" der Künstlerin. Das Materielle tritt dabei in den Hintergrund zugunsten Josefines geistiger Schöpfung, die als ephemeres Spektakel aufscheint, um Betrachtende in eine Trance aus Licht und Musik zu versetzen.
Ermöglicht durch die Förderung vom Europäischen Fonds für Regionale Entwicklung im Programm Innovationspotenzial für die Kultur II.
English:
Reflect-Cognition" was set into motion by Denise Bischof of the AURORA School for ARtists, HTW Berlin
Graphics, electronic music, singing, media art, painted clothing – the multifaceted artistic work of Phyllis Josefine alias dvdv (pronounced "dada") fuses itself into its own synaesthetic and interactive universe. Through her passion for experimentation between the analog and digital worlds, the artist is in a way predestined for augmented reality, in which she is able bundle all of her creative output into a multi-layered process.   With her own reflective textile paint – which she created specifically for this purpose – she paints jackets, which unfold as a further, virtual mantle when viewed through the (AR) app. These are comprised of separate visuals and tracks from the artist's unreleased album "What is the Opposite of Ambivalence". The tangible moves into the background for the benefit of Josefines intellectual creation, which appears as an ephemeral spectacle, in order to put onlookers into a trance comprised of light and music.
The project is made possible with the support of the European Fund for Regional Development in the program Innovation Potential for the Culture II.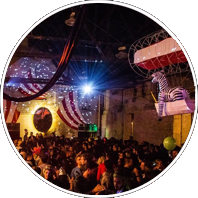 Club-light tour
A guided tour with M. Eng. Natalie Heckl
28. & 29.11.2019 | 8 pm
Start a YAAM main entrance (gate) An der Schillingbrücke 3, 10243 Berlin,
Language: English
Club light conforms to the composition of the rooms and the musical orientation of the venue. It varies from the classic, flexible event lighting – which can hold up to a diverse and alternating events programme – or anywhere from a reduced or minimalistic atmosphere right up to the creation of elaborate fairytale worlds. In this tour, our participants will have the opportunity to take a closer look at the current state of light design in Berliner clubs, as pertaining to a specific spatial and atmosphere-oriented experience. During an approximately three-hour tour, three clubs will be visited, and their unique design approaches – from elaborate technical installations to artistic do-it-yourself constructions – will be discussed. These will be introduced on-site, and their techniques – and potentially their programming – will be explained. Together with the participants, we will discuss the synaesthesia between music, light and spatial experiences.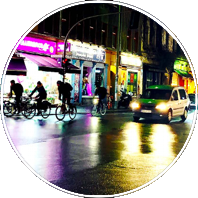 Light- and Soundwalk
Eine Führung mit Prof. em. Dr. Dietrich Henckel, Technische Universität Berlin, Institute für Stadt- und Regionalplanung / Deutsche Gesellschaft für Zeitpolitik und Dr. Antonella Radicchi, Hush City, Institute of City and Regional Planning TU Berlin | Berlin [DE] 
28.11.2019 | 8 pm
Start @ YAAM Haupteingang / main entrance (gate), An der Schillingbrücke 3, 10243 Berlin,
deutsch | english
Gesundheit und Wohlbefinden werden massiv davon beeinflusst, was unsere Sinne wahrnehmen oder wahrnehmen müssen. In der Stadtplanung – wie in den meisten Teilen unserer Kultur – ist das Visuelle sehr privilegiert, während die anderen Sinne oft stark vernachlässigt werden. In den letzten Jahren/Jahrzehnten wurde parallel zur Festlegung von Umweltpolitiken zur Verminderung jeglicher Art von Umweltverschmutzung zunehmend die Bedeutung des Lebens in einer gesunden sensorischen Umgebung anerkannt. Sinneswanderungen, d.h. Wanderungen, deren Zweck es ist, die Umwelt mit unseren Sinnen zu erforschen, kommen als geeignete Methode zur Fundierung der Planung unter Berücksichtigung der sensorischen Umgebung ebenfalls in Schwung. In der Regel werden Sinneswanderungen für einen Sinn durchgeführt, und sie werden meist in Form von Klangwanderungen durchgeführt. Da die städtischen Umgebungen multisensorisch sind, schlagen wir einen kombinierten Klang- und Lichtspaziergang vor. Diese Kombination ist natürlich nur zu einem bestimmten Zeitraum möglich: in der Nacht. Da die Nacht selbst ein viel zu wenig erforschter Zeitraum ist, tragen diese kombinierten Klang- und Lichtwanderungen auch zur Wissensproduktion über der Nacht bei.
English:
Health and well-being are strongly influenced by what our senses perceive or are forced to perceive. In urban planning – as in most parts of our culture – the visual side is often privileged, while the other senses are often neglected. With the establishment of environmental policies towards the reduction of all kinds of pollution in the past years and decades, the importance of living in a healthy sensory environment has become increasingly apparent. Sensory walks – that is, explorations in which we research our surroundings using our senses – are gaining traction as an appropriate method for urban planning in consideration of our sensory environment. Normally, sensory walks are based on a single sense; most often taking place in the form of sound walks. However, since urban areas are multisensorial, we recommend a combined sound and light walk. This combination is obviously only possible at a certain time of day: namely, at night. As the night itself is a much too little researched timeframe, this combined sound and light walk also contributes to the general production of knowledge about the night.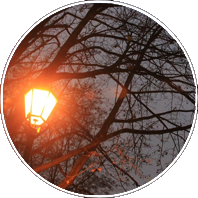 Lichtspaziergang | Light Walk
29.11.2019 | 20:00 Uhr
Start im YAAM An der Schillingbrücke 3, 10243 Berlin,
Eine Führung mit Prof. em. Dr. Dietrich Henckel, Technische Universität Berlin, Institute für Stadt- und Regionalplanung / Deutsche Gesellschaft für Zeitpolitik.
deutsch
Als Alternative zum kombinierten Light- and Soundwalk wird auch ein reiner Light Walk angeboten, der darauf zielt, die Wahrnehmung für die künstliche Beleuchtung im öffentlichen Raum zu schärfen und für unterschiedliche Lichtsituationen zu sensibilisieren. Der Light Walk, der Lichtspaziergang – in Analogie zu den in der Soundscape-Forschung etablierten Sound Walks – zielt darauf, unterschiedliche Lichtsituationen zu erkunden. Im Gebiet zwischen dem Konferenzort Yaam und der Oberbaumbrücke / dem RAW-Gelände wird bei dieser geführten Tour die Aufmerksamkeit auf die künstliche Beleuchtung gelenkt und ihre sonst meist nur unterbewusst wahrgenommen Wirkung aufgezeigt.