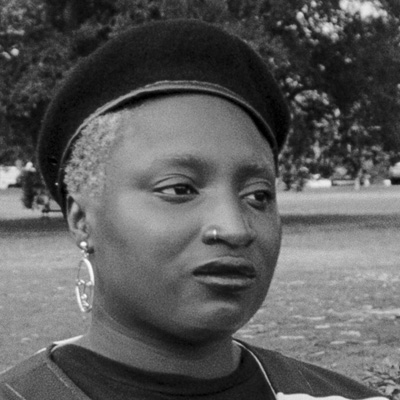 Ayebatonye Abrakasa
Sidney-based DJ, event producer, social activist [AUS]
Ayebatonye Abrakasa is a Sydney- based Event Producer/DJ/Writer/Podcaster/Presenter/curator and community organiser. Her prowess behind the decks has seen her play at someof Australia's best festivals, events, parties and arts institutions alongside some of the world's finest selectors. Some noteworthy mentions include Secret Garden Festival, LostParadise, Yours and Owls Festival, Art Gallery of NSW, Museum of Contemporary Art,House of Mince, A Club Called Rhonda and The Sydney Opera House.

When she's not playing fun tunes to packed rooms, she's providing sage social commentary through her online platforms and her podcast Don't @ Me on FBI Radio where she has interviewed internationally acclaimed guests including Dr Robin Di Angelo, Aiyshat Akanbi and has moderated panels with guests such as Nakhane and Wesley Enoch.
As an events producer and Creative Director, Ayebatonye hosts inclusive and immersive large scale events under her company "House Of Ayebatonye" and is the brainchild behind the newly established Irregular Fit, a collaborative interdisciplinary arts platform, led by Indigenous, Bla(c)k and POC (persons of colour) artists + collectives working towards creating a more equitable and sustainable future for marginalised folk in arts and cultural industries launching officially in September.
Ayebatonye also hosts a radio show of the same name on Nomad Radio, where listeners can expect a two hour auditory journey that reconciles the many facets of her musical identity exploring Afro rhythms from all over the continent, jazz, experimental and electronic sounds.
Ayebatonye sits on the Board of Directors for the Red Rattler Theatre, MusicNSW Levels Programming Committee and the FBI Diversity and Inclusion Committee. Outside of her work within the arts and cultural industries Ayebatonye undertakes community engagement, anti-discrimination and anti-racism work as a public servant. A true champion for the diversification of Australia's cultural landscape, Ayebatonye frequently contributes her knowledge and experience on social issues within Australia's music community and is driven to create more opportunities for people from marginalised backgrounds.