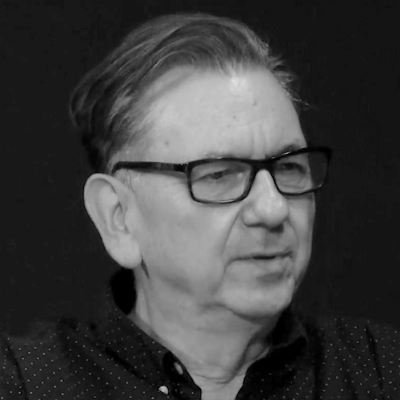 Walter Wasacz
Writer / Editor / Consultant | Detroit [US]
Walter Wasacz is a Detroit-based writer, columnist, critic, editor, musical collaborator, consultant and co-founder of the Detroit-Berlin Connection.
He began a career in music journalism in 1979, contributing features and reviews to Sounds and New Musical Express (London), Trouser Press and New York Rocker (New York) and Creem (Detroit). His music articles, from punk to techno, have appeared in Details (New York), De:Bug (Berlin), Urb (Los Angeles), XLR8R (San Francisco/Los Angeles) and Detroit Electronic Quarterly (Detroit).
From 2004 to 2011 Wasacz authored a column on club culture called the Subterraneans for the Metro Times (Detroit).
In late 2013 he helped launch the Detroit-Berlin Connection (DBC) with Berlin techno entrepreneur Dimitri Hegemann. The group is built on the inspiration that Detroit techno artists brought to Berlin after the fall of the Berlin Wall in 1989. Hegemann calls techno the 'soundtrack of reunification' and places credit at Detroit's doorstep.
The DBC has produced conferences and workshops in both Detroit and Berlin and is a strong advocate for night economy and creative industries initiatives in Detroit, citing tactics and strategies used in Berlin's 'no curfew/24 hour' economy. Wasacz is vice- president of the nonprofit organization.
Wasacz is also an ambient techno producer and DJ who, along with Rod Modell (Deepchord, Echospace), performs as Shorelights.
• Education – B.A. Liberal Arts, Wayne State University (1978, Detroit).
• Professional experience – Independent journalist 1979 – present.
• Writer/editor for Detroit-based online publication, Model D, 2005-2014.
• Projects – Nospectacle 2007 – present: DJ/live electronic audio/visual performances, including Detroit's Movement (2008, 2011) and Montreal's MUTEK festivals (2010, 2013); and Tresor Berlin-Ohm (2014); Shorelights 2015 – present: including album releases 'Summer Cottage Soundscapes' (Echospace Detroit 2017), 'Ancient Lights' (Subwax BCN 2018), 'Bioluminescence' (Astral Industries 2019); and unreleased remixes and demos.
Wasacz lives in Hamtramck, Michigan, an incorporated enclave inside Detroit.