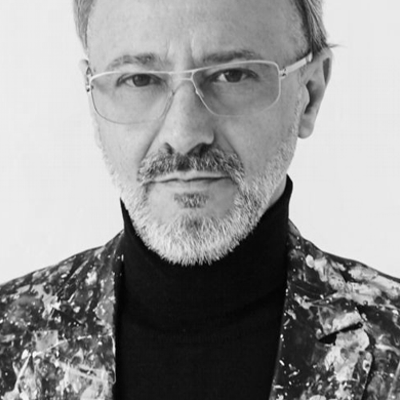 Alex Azary
Direktor MOMEM, Museum Of Modern Electronic Music | Frankfurt a.M. [DE]
Alex Azary is Director of Frankfurter MOMEM, Museum Of Modern Electronic Music. Further projects of the last 30 years include Dorian Grey, Technoclub, Frontpage Magazine, Elektrolux, Saafi Brothers, Space Night and many more.
German, born 19.01.1963 in Frankfurt.
Study of business economics at J. W. von Goethe University
Producer, Publisher, Clubowner and Promoter.
Unique features: innovative, curious, stylish,
international networker.
Work Experience
1987 Co- owner Technoclub at Dorian Gray
1988 Founder AMV (Azary Media Distribution) GmbH
1988 Founder ICM (Innovative Computer Music) Publishing at Warner Music
1991 Co- owner Club XS, Frankfurt
1995 Founder G.E.M. (General Electronic Music) GmbH, Labels: Elektrolux, Planet Vision a.m.
1996 Consultant and Head of Marketing SPACE NIGHT for BR TV (Radio Bavaria)
1999 Founder ICM Media AG
2000 Producer FLOWMOTION for HR TV (Hessischer Rundfunk)
2001 Founder A.I.M. Music & Publishing
2002 Owner Club- and Eventlocation Café Royal, Frankfurt
2014 Founder Friends of MOMEM e.V.