Afrofuturism & Electronics
Afro, Elektro, Grime, Bass, Rave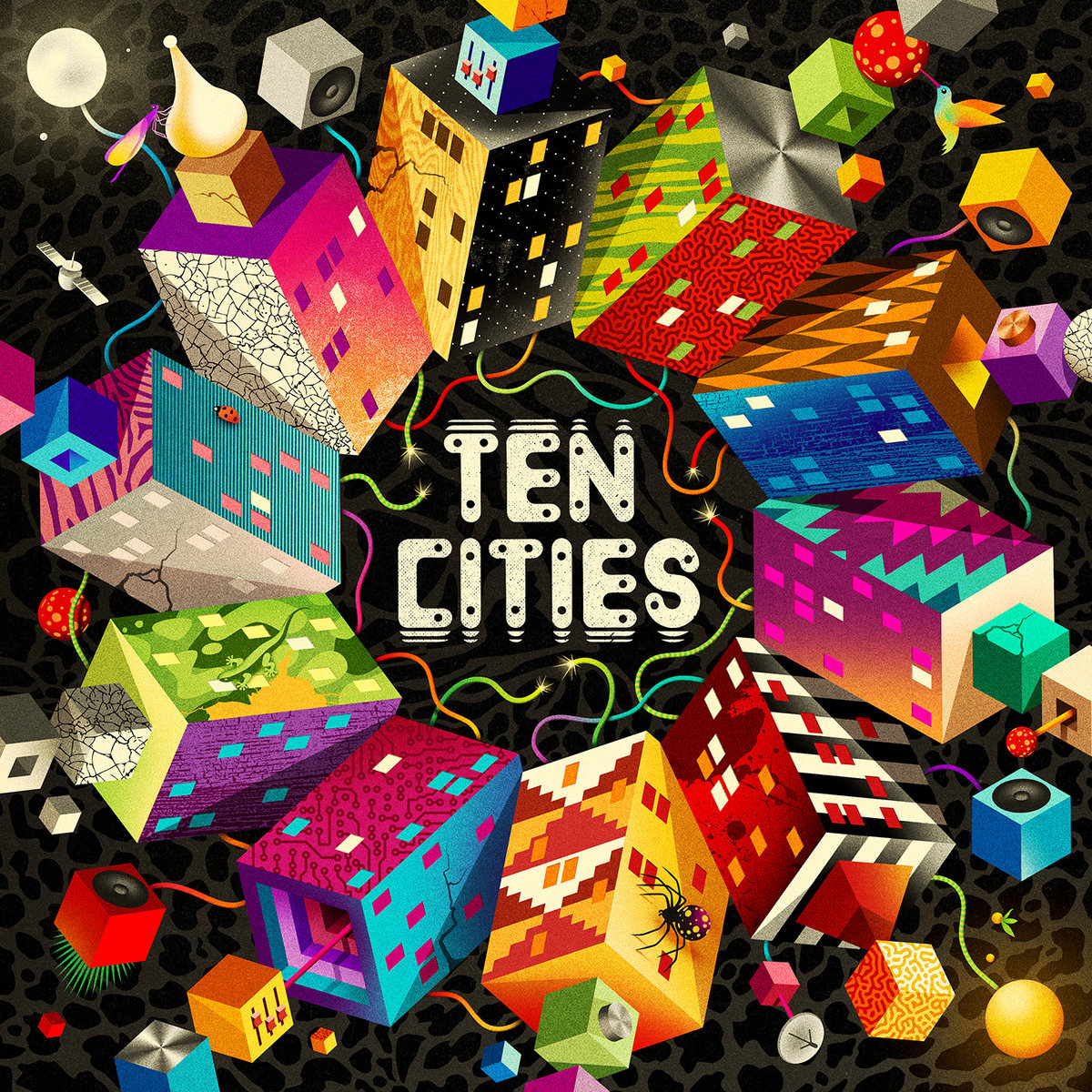 …
Ten Cities 
From 2012 – 2014 the Ten Cities project brought together 50 arists from ten african & european cities. Recording sessions, collaborations, partys and concerts took place in Berlin, Bristol, Cairo, Johannesburg, Kyiv, Lagos, Lisbon, Luanda, Nairobi & Naples. The musical outcome was released on a triple vinyl album on Soundway Records UK.
https://www.youtube.com/user/tencitiesvideo
https://soundcloud.com/ten-cities
https://blog.goethe.de/ten-cities/
The idea went on and various collaborations made their own way on records, projects & concerts and inspired artists and scenes involved. 29.11.2019 we´ll bring back the spirit and celebrate it with a TEN CITIES jam at Yaam Berlin.
Berlin´s electronic wizards Gebrüder Teichmann will play a liveset together with Yoruba percussionist and singer Wura Samba (Kazia Jones, ua.)
Link: Soundcloud Gebrüder Teichmann & Wura Samba
London-born, Berlin-based producer, song- writer and DJ Sasha Perera (Jahcoozi) performs with her highly acclaimed project Perera Elsewhere.
Alai K from Nairobi (Ukoo Flani, Nyege Nyege Tapes) will present his Disco Vumbi project, that blends eastafrican influences and electronic dance music.
Link: Soundcloud Nyge Nyge Tapes – Disco Vumbi
And one of our favorites Dj Mixanthrope (African Beats and Pieces) will show the diversity of Africas contemporary electronic music scenes.
Link: Soundcloud Dj Mixantrophe
The Nigerian yoruba percussionist and singer Wura Samba and Berlin´s electronic multitalents Gebrüder Teichmann met in Lagos, Nigeria through the TEN CITIES Project. After their succesful debut on Soundway Records (V.A. – Ten Cities) they are happy to present their first EP "2 Cities / Berlin – Lagos", which is also the first release of the new NOLAND Tracks series.
Info
Friday 29.11.2019 – 22:00 | Yaam, An der Schillingbrücke 3, 10243 Berlin | Free entry for conference participants.
Link: Yaam event page
Link: facebook event page